CCTV can deter opportunists and pre-planned crimes
The answer is YES! The MET Police Commissioner Bernard Hogan Howe has 'Promoted' the use of CCTV. It helps detectives solve crimes, whether you are the victim or not.
There are many reasons why CCTV is beneficial. Making sure that you also install your CCTV in the correct manner is a must! Using a professional to ensure it's done in the right way means you could save money on your insurance premiums.
Let's take a look at why you should install CCTV in your home.
CRIME PREVENTION:
It's known that the existence of CCTV acts as a deterrent on its own. Having a well maintained system can deter pre-planned crimes and opportunists.
A deteriorating or unmaintained system may give would-be criminals the impression of a system that is poor or not working. This can lead to criminals jumping at the opportunity to break into your home.
Good visible cameras or good signage is important. We want would-be criminals to know they are being watched. This can deter opportunistic criminals from vandalising, burgling or trespassing on your property.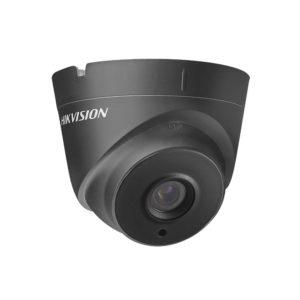 RETENTION OF FOOTAGE:
All the systems we use at Lenz Security, will keep footage for at least 30 days with 24 hour recording. This means that if you're taking a 2 week holiday, there's still time when you arrive home for the footage to still be accessible.
We record all footage in the highest quality that the camera produces.  It's also recorded in a digital format and saved to a hard drive. All our systems are specifically designed for surveillance use, e.g. they work 24 hours a day, 7 days a week.
Reviewing your footage on a regular basis can bring to light any security risks. This can mean you can adjust your camera angles to ensure you don't have things like blind spots and weak points.
Reviewing footage also enables you to see how criminals commit crimes. This then facilitates the implementation of new or stronger measures to prevent re-occurrence.
OTHER BENEFITS:
The most important benefit a CCTV system can offer is peace of mind. Many homeowners say they feel safer after we have installed a CCTV system to their property.
With a system from Lenz Security you can check your CCTV anytime, anywhere. Including:
Checking your kids got home safe

Checking your dog is safe in the garden

If coupled with an intruder alarm, you can check live CCTV if your alarm activates.
Not only this, CCTV can also help with disputes. Particularly with violent or aggressive neighbours.

GET YOUR FREE QUOTE TODAY
If you are thinking about having CCTV installed at your property then
 contact us today.
 We service the Chelmsford, Colchester, Essex and Suffolk areas.