Intruder alarms
Intruder alarms for your home have never been more important. When the summer finally arrives in the UK, you can bet that we like to make the most of the warm weather. Hopefully, this summer will bring lots of sunshine so that we can enjoy the sun with our family and friends.
For many people, the summer means holidays, spending lots of time outside and even family days out. With that in mind, ensuring that your home is safe at this time of year should be at the forefront of your mind. You may think it's a big task, but it certainly doesn't have to be.
With the weather slowly heating up, it's tempting to leave windows and doors open to keep your home cool. It's been especially stuffy recently, but don't leave open tempting opportunities for criminals.
Let's take a look at some steps that you can take to secure your home properly and deter opportunistic crime.
TIPS ON SECURING YOUR HOME FOR SUMMER:
You can bet that if someone is planning to break into your home they may do it at any time of the year. Summer months do see an increase in successful break-ins because homeowners leave houses empty for weeks at a time.
If you're ever leaving your home for an extended period of time, there are many ways to make sure your home looks like it's lived in.
First, let's look at the basics:
Lock all your windows & doors. Now, this may seem like we're teaching you to suck eggs. But, taking an extra 10 minutes to double check that you have locked everything will no doubt give you peace of mind whilst you're out or away.
Don't forget to set your intruder alarms. If you're in a rush to get on your holiday, don't forget to set aside a minute to set your intruder alarms. Forgetting to set your intruder alarms could lead to an undetected break-in. Coming back from holiday to find your home burgled is the last thing anyone wants. If you don't have an alarm, speak to us today. We offer many affordable home alarm systems to suit every budget and need.
Put your post on hold. If you didn't know already, you can pay the Royal Mail a small fee to hold onto your post for up to 100 days!  Lots of post collecting inside your door is a huge giveaway to opportunists that you're not home. Using the Keepsafe service will stop your post piling up and make it look like someone is home.
Don't post your holiday on social media. While you may want to shout about your hard-earned holiday, doing so advertises an unattended home. You never know who in your social media circles may be watching out for an opportunity to make a quick buck. Look at it this way, if you wait to post your pics until you're home, you'll have lots to post about at once and have more time to enjoy your actual holiday!
Keep your valuables out of sight. If you leave things like, iPads, keys, handbags or wallets near your letterbox, a thief could grab them in seconds. Take a look at this video on Facebook showing how easy it is for criminals to grab things in reach.
Never leave your valuables within reach of your front door. Better yet, keeping your valuables in a safe adds that extra layer of protection. Safes don't have to be super expensive, speak to us today about Safe Installation
The points above are easy steps that you can take to ensure you protect your home while you're away. There are some other ways too, let's take a look:
Automate your home
Smart home systems such as Alexa or Google Assistant can make automating your home a doddle. At the least, you'll want to ensure some lights in the house come on in the morning and go off at night. Programming available through these apps means that rooms can have different settings.
For example, bedroom lights can be set to come on in the morning and evening. Your kitchen lights can be set to come on at dinner time and other intervals, whilst your living room can be on a different timetable. This way, home automation can really make it look like you're home! 
Watch your home from anywhere in the world
Technology today allows us to monitor our homes from anywhere in the world so long as we have WiFi or 3G/4G Connection. Our systems from Texecom & HikVision, have lots of amazing features Voice or Mobile Notifications
Stay informed by calls or push notifications if your Alarm is Activated or CCTV Cameras Detect Movement.
Remote Playback
Replay recorded footage anywhere, any time.
24/7 System Support
Around the clock system support (should you need it).
Real-time Video Viewing
Get continuous live streaming of your CCTV system.
Connect Multiple Devices
Our systems allow you to view and control all your systems from multiple devices.
24/7 Remote System Support
24/7 Remote system control allowing remote repairs and support should you need it.
Home CCTV Systems don't need to be expensive or unaffordable. Speak to us today for a FREE no obligation quote on
CCTV Installation
.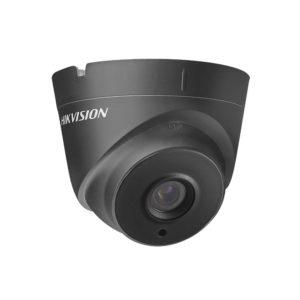 The steps above aren't always a 100% fool proof way of preventing all burglaries. There are some really persistent criminals out there that make it their aim to gain from others hard work. In the event that you are the unfortunate victim of a burglary, it's best to ensure that you always have home and contents insurance in place. With that said, taking the above steps to secure your home will drastically reduce the risk. It is far more effective to be proactive against crime rather than reactive. Making it harder for criminals to gain entry into your home and steal your belongings doesn't have to be a challenge. If you would like to talk to us about how else we can help you secure your home for the summer, contact us today.

GET YOUR FREE QUOTE TODAY
If you need help securing your home for summer contact us today. We service the Chelmsford, Colchester, Essex and Suffolk areas.