Smart Burglar Alarm Systems and Personal Security at Home.
Our burglar alarm systems are designed to detect any potential intrusion into your property and alert you as soon as possible, allowing you to take the necessary action quickly. 
We take home security extremely seriously and have even written up about the importance of burglar alarm systems. If you are struggling and aren't sure what sort of system that you need, contact us and we can give you a free no obligation quote to help you get the system that suits you. In the meantime, check out our blog for some home security tips.
Our Systems Features
Voice or Mobile Notifications

Stay informed by calls or push notifications.

On-the-go Mobile Control

Stay connected and in control with your connected system.

24/7 System Support

Around the clock system support (should you need it).
Continuous live streaming

Get continuous live streaming of your CCTV system.

Integrated Home Automation

Control other devices around your home with one app.

Remote System Support

24/7 Remote system control allowing remote repairs.
Your safety - Our passion
Manned monitoring station, 24 hours a day, 365 days a year, watching out for your safety!
How it works
When an intruder is detected, every second counts...
DETECTION
Our systems are designed to detect intrusion at the earliest point, whilst reducing false alarms.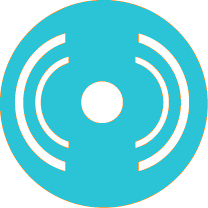 ALERT
The control equipment can signal an alert within seconds to a monitoring station or Smart Phone.
REACTION
The monitoring station can notify you and the relevant emergency service, so that the best action can be taken.
[/vc_column]
Testimonials
A Few Words From Our Customers About Our Services
Nichola G - Superb CCTV
The guys arrived on our agreed day/time, were very punctual, extremely polite and professional. Once all the camera were installed (in surprisingly quick time) the cleaned away quickly so they could explain very careful how to operate the camera system. Installed the system and included an app on phones for use too. They are very competitive on price, very professional, extremely good at what they do!!! Wouldn't hesitate to recommend them to anyone!
Ben P - Pace Automotive Body Repairs, Colchester
There is nothing like putting a security system to the rest by having some ****s ram raid your business property…yup that's what happened and the test was passed with flying colours. Alert time was excellent and the siren was so loud they just left pretty much empty handed. Home system next and get the family protected please guys Highly recommend
Bradley W - Maldon, Essex
Got my alarm system fitted by Lenz and absolutely over the moon with it. I can set and disable my alarm from my phone and call the police if needed. Very competitive price compared to other firms and the service is second to none.