Finding a security company in Colchester that you can trust doesn't have to be a challenge, but it doesn't have to be. Lenz Security are an SSAIB accredited security company based in Colchester. Take a brief read of some of our services below to find out how we can help
Our home security systems are second to none. We always secure our customers homes as if they were our own. Our burglar alarm systems detect potential intrusions. They then alert you as quickly as possible so that you can take action right away. With the latest technology you can even manage our systems from your smartphone. Giving you that extra peace of mind whilst you are away from your property.
Contact a security company that you can trust
today for
a free no obligation quote.
Moving home can we one of the most stressful experiences in life. If you've recently moved or are moving soon, talk to us about your security system so we can take some of that stress away. We have a  wide range of security systems to suit all manner of properties. They range from simple burglar alarms right through to full HD camera systems, and everything in-between. Budget is not a problem. Our pricing is extremely competitive and we can tailor our solutions to meet your needs. We are a dedicated security company in Colchester that is here to help you. All our
quotes are free and no obligation
so
contact us today
to see how we can help you.
An access control system enables you to control who has access to your property. Our systems have very simple to use controls so that you can manage them with ease. These systems allow you to stay in full control of your users including;
Setting timetables so that users can only access your building, or certain parts of it at certain times of the day.
Creating groups so that certain departments are only allowed access to certain parts of the buildings
You can manage and check your system on your smartphone from anywhere in the world as long as you have an internet connection. So
contact your local trusted security company in colchester
today for
a free tailored quote.
As technology progresses, so do criminals. It's more important than ever to prevent the invasion of your business premises or home. It's easy to create robust and intuitive systems these days thanks to advances in modern technology. CCTV installation is one of our specialties so keeping your valuables safe has never been easier. We can help protect what matters most by ensuring the highest possible level of safety. You can manage your system from your smartphone from anywhere in the world if you have an internet connection, it really is a no-brainer. Our CCTV installation service covers Chelmsford, Ipswich, Colchester, Brentwood and more.
Contact us today
for a
free no obligation quote.
With the budgets of schools and education facilities growing ever smaller, providing a safe environment can be a challenge. There is lots to consider when securing your facility including necessary regulations. Ensuring the safety of children and staff and schools, colleges and nurseries is critical. At Lenz Security we offer a number of solutions that you can combine to meet your facilities needs. We can tailor our solutions to meet your budget, whilst still ensuring you get the most out of your system.
All our quotes are free and of no obligation
, so
contact us today.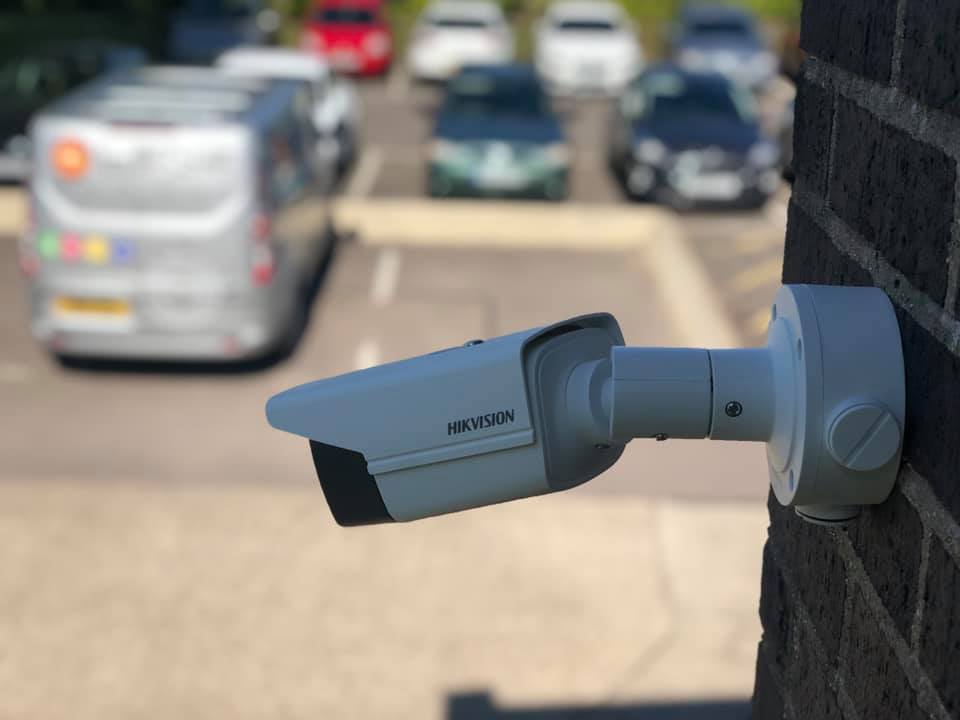 Do you run a high-risk facility such as a data management facility, hospital, school or college? If so, lockdown alarms are a fantastic way to secure your facility. A lockdown system is robust and is for locking down a facility in the event of a breach in your security during operating hours. As an added bonus, all our systems follow current Ofsted Lockdown Procedure guidelines. These guidelines follow the advice from the National Counter Terrorism Office. We are a trusted security company and we treat every facility as if it were our own. To speak with us about securing your high-risk facility, simply
contact us
or request
a free no obligation quote.
Have you moved into a property with a security system that you can't access? You may be unsatisfied with your current security provider. Do they maintain your security system to a high standard? Do their costs rise every year? At Lenz Security we offer complete peace of mind when it comes to your security systems. If you need someone to 'takeover' your system, we're definitely the team for you. Our Customer Care Plan means that we will maintain your system to the highest of standards to ensure the optimum safety at all times. To speak to us today about taking over your security system,
get in touch via our contact form.
When protecting your business assets and premises it's certainly better to be proactive rather than reactive. Waiting until a crime happens at your facility could lead to you losing thousands of pounds worth of property. Why wait? Our experienced team of professionals are ready to create an intelligent security system just for you. All our systems are bespoke so you can get exactly what you need for your budget and facility.
Speak to one of our experts today
about securing your business.
Alongside our services above, we also offer many other services to compliment. Do you need somewhere secure to store your Jewellery? We supply and install safes of all shapes and sizes. All safes that we supply come with 'Cash & Jewellery' ratings. Choosing the right one is easy with our simple guides Locking up your home or business with a good old fashioned lock and key is nice and simple. There range of locks available is endless. From super simple to state of the art, we can help you decide what's best for your needs and budget! We also offer key-cutting and other professional lock services. The installation of grills can help to prevent unauthorised access via windows and other openings. Our grills are made to measure and designed to blend in with your settings. They also come with anti-vandal fixings to add that extra layer of security. We even offer network cabling to secure your camera and telephone systems. Our team are experts in the field and we pride ourselves on being a security company in Colchester with high standards for ourselves and our customers. If you are looking for a security company you can trust,
speak to us here at Lenz Security.

GET YOUR FREE QUOTE TODAY